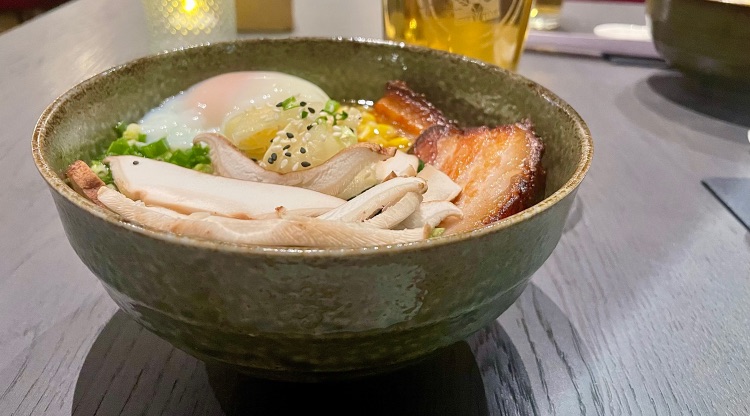 Davos is a Swiss mountain resort in the canton of Graubünden, most famous for hosting the annual World Economic Forum. It is also great for skiing during the winter and offers breathtaking hiking trails in the summer and autumn. Despite the many international visitors to the Davos area, the restaurant offering is overwhelmingly Swiss cuisine. This makes Sõko in central Davos a true gem – serving Japanese ramen in an alpine setting.
The end of October is not the time of year when Davos is a bustling village. The summer season has ended and Davos turns into a ghost town for a few weeks before the winter season kicks off. If you are into hiking and autumn colors, you won't be disappointed, but the available restaurants are limited, to say the least. This is why we were happy to find Sõko still open for dinner. A steaming bowl of Ramen was just what we needed after a day in the mountains.
Yummy ramen in the heart of Davos
The menu of Sõko Davos is unpretentious but surely hits the spot. Some appetizers such as edamame and gyoza dumplings can not be missed in a Japanese-style restaurant. The main courses are dominated by Ramen. The restaurant also has several vegan options on the menu.
Guests can choose extras such as onsen eggs, pork belly, or more noodles for each of the ramen dishes.
The flavors of the Tonkotsu ramen I chose were right on spot, without being too outspoken or overpowering. The pork belly melted in our mouths and the broth was very flavorful.
Sõko Davos also has an extensive drinks list with beer, wines, and of course saké available. Judging from their Instagram, it seems that they also can stir up some pretty fancy drinks!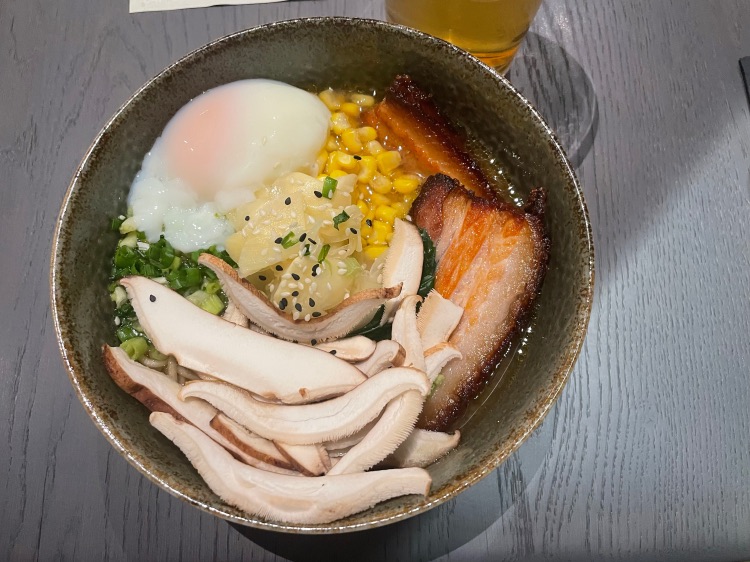 Prices are average for Swiss standards, with main courses ranging from CHF 25 to CHF 30.
For the summer months, the restaurant has a terrace outside, but for the October night, the cozy interior was a much better spot to eat our dinner.
Are you visiting Davos and craving something other than typical Swiss dishes? Make sure to have a look at Sõko Davos. Just ensure to check out their website first, as they are taking some time off in between the seasons.
Sõko Davos
Promenade 58
7270 Davos
Switzerland