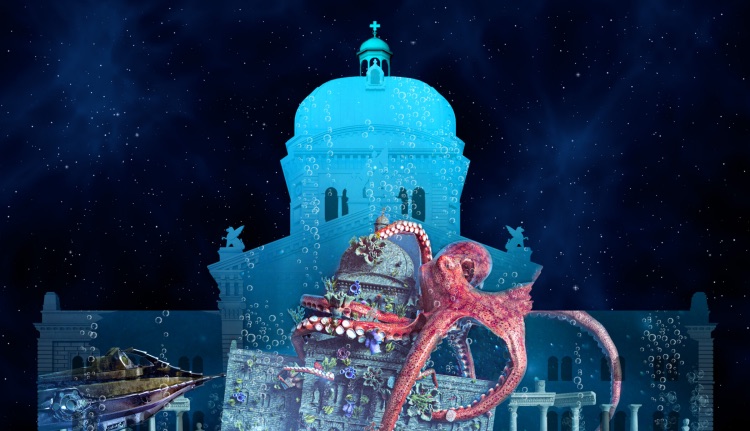 When the days get shorter and the evenings colder and darker, light is what brings happiness to many people. Think of the Christmas markets and decorations and the LiLu Lights festival in Luzern. There is another event involving light that is happening now until the 26th of November 2022 in Bern: Rendez-Vous Bundesplatz.
Rendez-Vous Bundesplatz is a light projection festival that is taking place on the Bundesplatz in Bern. The canvas of the projection is one of the most majestic buildings in the city: The Federal Palace of Switzerland. Every Tuesday – Sunday, a half-hour-long video and audio show is presented at 7PM, 8PM and 9PM. The best of all: visiting the show is completely free!
Rendez-Vous light event during energy crisis
The Rendez-Vous Bundesplatz event has been taking place every year since 2011. After adapted version in 2020 and 2021 due to the pandemic, the event is back in full force for the edition of this year! But this year also has issues that Rendez-Vous had to deal with: how to organize a lights festival in a time when energy consumption should go down?

In order to reduce its energy footprint, the light projections are not shown on Mondays during the 2022 edition of the festival, resulting in saving about 15% energy compared to previous editions. On top of that, the festival uses the newest light projection technology that is energy-efficient without sacrificing the quality of the projections.
The theme of this year is Point Nemo, considered to be the most remote place on earth. This spot in the Pacific Ocean will be leading in a journey through the depths of our oceans. Did you know that only approximately 5% of the deep seas have been explored so far?
During the shows on the Bundesplatz, spectators will learn more about the beauty of the ocean depths and its mysteries.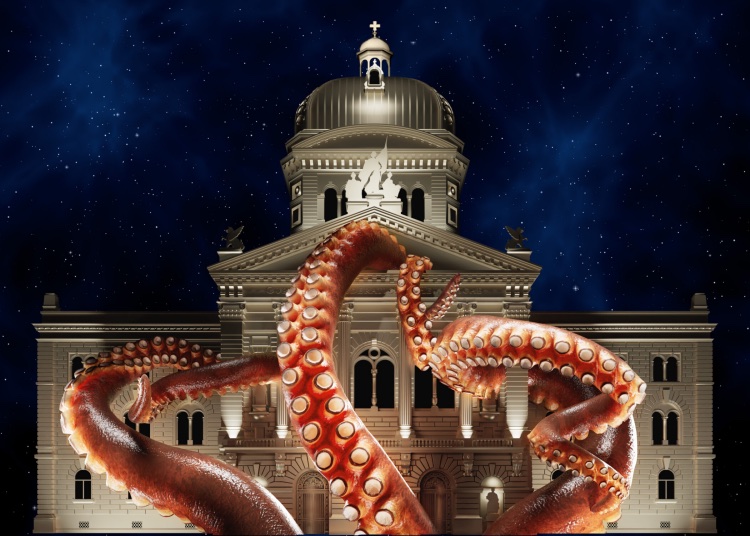 How to get there and practical info
The Rendez-Vous Bundesplatz festival takes place on the Bundesplatz in Bern, Switzerland. Entry to the shows is entirely free and the show takes place in the open air, rain or (moon)shine. Note that the earlier shows can be quite busy, especially during the weekends.
As almost everywhere in Switzerland: it is incredibly easy to get to the Rendez-Vous projection show by public transport. The Bern train station is only a short walk away.
For more information, check out the website of Rendez-Vous Bundesplatz. Want to know what you can expect? Check out a video of a previous edition below.