In a time when saving electricity is increasingly important in Europe due to the war in Ukraine, it was uncertain how Swiss cities would look during the colder winter months. Many events such as Christmas markets and skating rinks require a lot of electricity. Organizing these as if nothing happened might send the wrong message to the Swiss population, who are asked to cut down on electricity usage. Luzern will not get its ice skating rink this year and Christmas lights in the city are canceled too. There is however some (literal!) light in times of darkness: the Light Festival Lucerne is officially announced for early 2023.
In the dark month of January, the Light Festival Lucerne brings happiness in an otherwise grey and depressing period. The 2022 edition of the festival had over 20 light artworks installed or projected all over the city of Lucern. As most of the light installations were outside, the majority of the festival could be enjoyed entirely free of charge! There were some indoor light shows for which you needed to purchase separate tickets.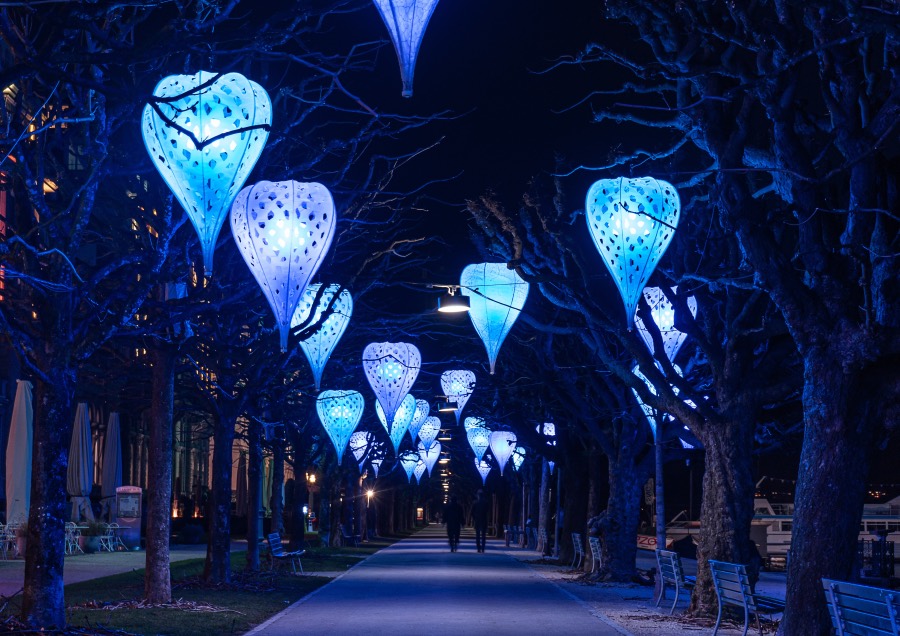 A slimmed down festival
The organization of the Light Festival Lucerne has announced the 2023 edition of the event will take place from January 12 until January 22, 2023. With the entire Swiss population asked to contribute to lower power usage, the 2023 edition of the LiLu festival will be smaller than normal. The organization already announced that they aim to reduce power usage by at least 30% compared to previous years. As a result, the organization has canceled some projections, such as the one on the famous Luzern Wasserturm tower.
The food & drinks offering at the festival will also adapt to current circumstances. The organization hopes for local food options and is aiming to introduce reusable cutlery for the event.
Despite the unusual circumstances, the LiLu festival still is a great opportunity to visit the city of Luzern. You find more information on the festival on the website of the Light Festival Luzern.