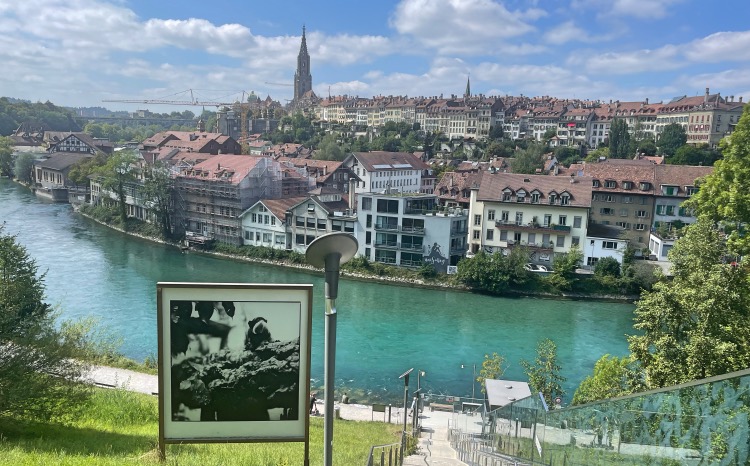 Bern has a rich cultural history and that shows in its wide variety of museums. Visitors can explore the city's history, art, and culture at the Bernisches Historisches Museum. It has exhibits ranging from prehistoric times to the modern day, making it an interesting museum to visit. Then there is the Einstein haus, where you can learn about the Einstein's time in Switzerland. Visiting these museums during the day is exciting, but how about visiting them at night? That is exactly what the Bern Museumsnacht, or Museum night, offers on March 17 2023.
The Bern museum night is an annual events where once a year, culturural institutions in Bern open their doors during night time. Between 18.00 and 02.00 in the night, over 30 institutions and museums in Bern open their doors to welcome visitors to explore their exhibitions!
Entry to the Bern Museum Night 2023
For the Bern museum night, you need to purchase a ticket. Tickets cost CHF 25 for adults and CHF 16 for younger visitors and can be purchased online. However, the tickets can only be delivered to Swiss addresses, and thus might be less interesting for tourists and those buying tickets last minute. However, on the Bundesplatz in Bern, there will be a sales point where you can purchase tickets on Friday March 17 from 14.00.

In addition to the entry to the museums, your ticket also includes rides on some public transport lines. The ticket is valid for these lines in Bern during the museum night. This way, it will be easy to get around in the city while visiting the different venues!
In order for the visitors not to go hungry or thirsty, many institutions will be selling drinks and food during the museum night. You can find a full list of food stations and bars on the website of the Bern Museumsnacht 2023.
Do you want to explore the museums of Bern by Night? Have a look at the full programm of the Bern museum night on their website. Here, you can also purchase tickets and find more information about the free public transport included.