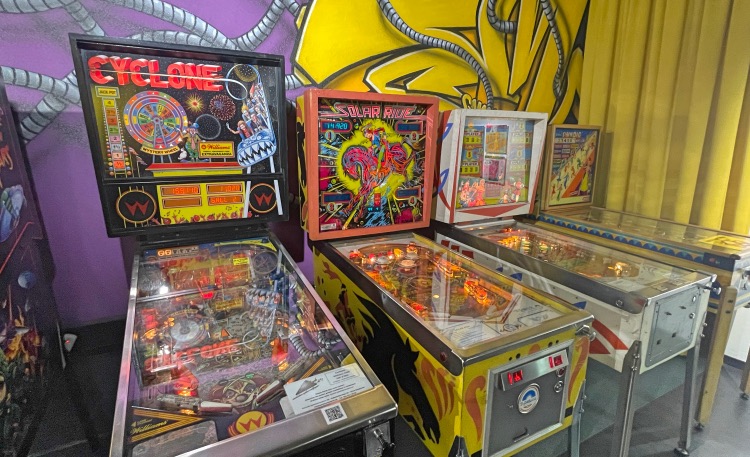 People visit Luzern mostly for the famous chapel bridge, the old town, the lion monument, and Mount Pilatus. But I hope that this website has shown you already that the city has so much more to offer for those willing to dig a little deeper. Today I will tell you about a great activity for a rainy day – especially with children: Gameorama Luzern. Gameorama calls itself an interactive gaming museum. While there indeed are some displays telling about the history of gaming, Gameorama is best described as a nostalgic journey through the history of arcade games.
Arcade, consoles and board games
The relatively small gaming room at Gameorama is stuffed with all kinds of games. From bar games to old arcade games and from old gaming computers to nostalgic gaming consoles: it's all there. This truly is the place to make a game-loving heart beat faster!
At Gameorama you can relive old memories by playing House of the Dead, Tekken and Street fighter, just as you did before. The museum also has more than 5 pinball machines with different themes for you to try and beat the high score. The section with bar games is also fun, with especially the dart machines being very entertaining when visiting as a group.
Apart from the museum section, Gameorama also has a small board game café that you can visit free of charge. The boardgame café has over 600 boardgames for you to choose from to play there!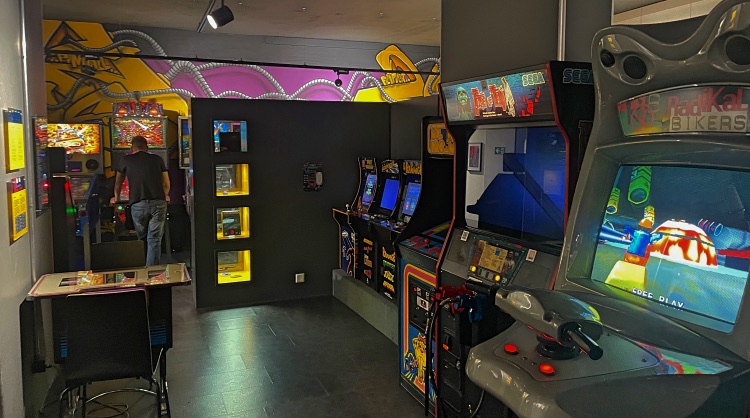 Entry to the museum part of Gameorama Luzern costs CHF 18 for adults. Kids from 6 years to 16 years old visit the museum for CHF 12. There is a time limit of 2 hours for the museum, which is plenty to try out all the machines.
The entrance to the museum might seem a bit pricy, but it is important to realise that all these old machines need quite some maintenance. Thanks to the hard work of Gameorama, this is a place where many classics can be found in pristine condition.
The Gameorama museum is located centrally in Luzern, on just a few minutes walk from the Old Town.
Opening hours Gameorama Luzern
The opening hours of the Gameorama museum in Luzern vary during the week. The opening hours depicted below were updated in October 2022. In order to avoid disappointment, I recommend checking the Gameorama website prior to your visit.
| | |
| --- | --- |
| Day | Opening hours |
| Monday & Tuesday | Closed |
| Wednesday | 13:00 to 19:00 o'clock |
| Thursday | 13:00 to 19:00 o'clock |
| Friday | 13:00 to 22:00 o'clock |
| Saturday | 10:00 to 22:00 o'clock |
| Sunday | 10:00 to 18:00 o'clock |
All in all, Gameorama is a great activity when visiting Luzern with kids, or being in the city on a rainy day. Gameorama doesn't take many hours but is a fun place to let your inner-kid run wild. What is your favorite game at Gameorama Luzern?

Gameorama
Hirschengraben 41
6003 Luzern
Switzerland
Website