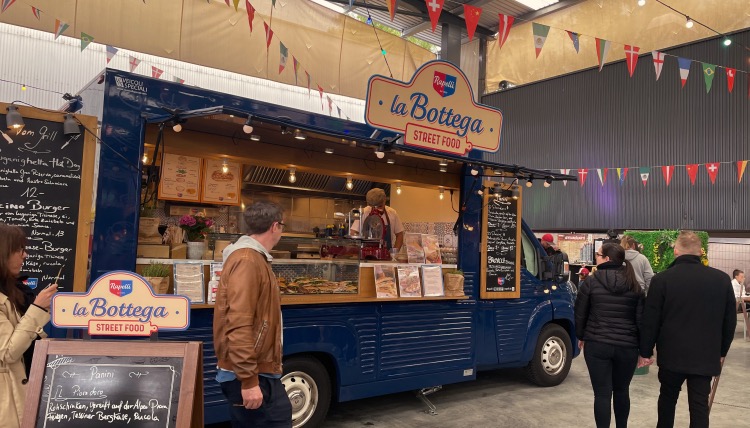 Foodies – unite! After being crippled for two years by Covid-19 restrictions, the Swiss festival scene is slowly waking up again. And one of the yummiest festivals out there is already touring the country: Streetfood Festival Switzerland 2022 has officially started! TheSwissPath visited the festival in Luzern and that visit had us longing for more!

All foods of the world – gathered in Switzerland
The Streetfood Festival Switzerland is a traveling festival where over 45 food trucks and food strands unite to give visitors an amazing culinary experience. From Greek moussaka to Dutch poffertjes and from Mexican tacos to Indian dosa: the festival has too many dishes to choose from.
Those that are familiar with Switzerland and travel in this country, know that eating out generally doesn't come cheap. However, the street food festival makes the promise that none of the stands charges more than a fair 15 CHF for a large portion. Additionally, many stands offer their dishes in smaller portions 'to try'. This not only avoids breaking the bank, but it also means that you can try many different foods during your festival visit!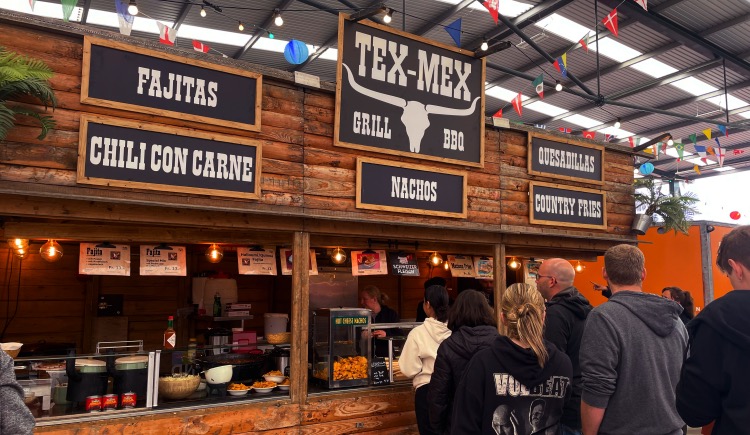 For all ages and diets
While street food has the stigma of being fatty and unhealthy, this definitely doesn't match our experience at the Streetfood Festival Switzerland. Besides tacos and burgers, stands were selling stir-fried vegetables, smoothies, and fruit salads. There also was a lot of choice for those not eating meat or being vegan.

For kids (and those among us being young at heart), there were balloons, chocolate-coated waffles, and many varieties of ice cream. Besides food stands, there were wine bars and trucks where gin-tonics could be tasted.
This spring and summer in over 15 Swiss cities
As mentioned before, we visited the festival in Luzern. The festival tour started in Bern on April 8 2022, after which Lausanne was next before the festival arrived in Eiszentrum Luzern. After that, the festival will tour through the entire country of Switzerland, visiting many major cities. See the schedule below:
Basel – April 29 – May 1 2022
Atisholz – May 6 – May 8 2022
Olten – May 13 – May 15 2022
Locarno – May 20 – May 22 2022
Baden – May 26 – May 28 2022
Bellinzona – June 2 – June 4 2022
St. Gallen – June 17 – June 19 2022
Biel/Bienne – June 24 – June 26 2022
Basel – August 5 – August 7 2022
Aarau – August 12 – August 14 2022
Lugano – August 18 – August 2022
Bern – September 2 – September 4 2022
Langenthal – September 9 – September 11 2022
Thun – September 23 – September 25 2022
As one can see, there are plenty of opportunities to visit the festival this summer, regardless of where in Switzerland you might be. On the website of the festival, you can see the exact locations in each city, as well as the opening hours for each of the festival locations.
Travel with SBB to the streetfood festival Switzerland and get 5 CHF discount!
The national railway company SBB offers 5 CHF discount for those travelling to the streetfood festival in Basel, Attisholz or Olten (in April/May 2022). When booking your ticket to any of those cities during the festival taking place, using the promo code "streetfoodbasel2022", "streetfoodattisholz2022" or "streetfoodolten2022" gives you 5 CHF discount on your train ticket. This discount promo is valid until May 15 2022.
Want to keep up to date about more fun events taking place in Switzerland? Follow TheSwisspath on Twitter, Instagram or Facebook to never miss any fun!