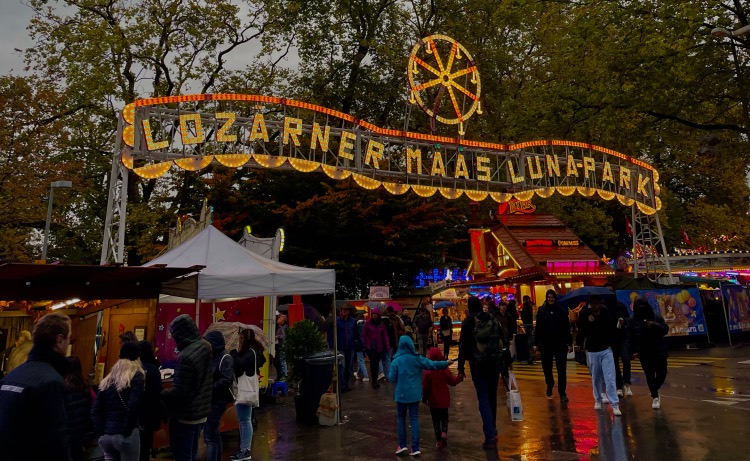 It feels like there is always something going on in the city of Luzern. Despite the city being relatively small, with only 85.000 inhabitants, it has events year-round that attract a lot of visitors. During October, it traditionally is time for the Lozärner Määs, or the Luzern autumn fair. After being canceled or downscaled due to covid the past two years, 2022 marks the return of this big event. The Luzern Autumn fair takes place from October 1 until October 16 this year. But what is the Lozärner Määs, you might ask? Read this article and find out all about it!
The Lozärner Määs is a yearly event in the city center of Luzern. At over a hundred little wooden stands, you can purchase things such as local pastries, woolen garments, clothes, tea varieties and other merchandise. The focus of the fair is local salesmen and women marketing their various crafts. Apart from that, there are plenty of stands to still your hunger. From the popular 'Magenbrott' and candied almonds to sausages and vegetarian dishes – there is too much to choose from!
Luna park amusement rides
For the younger generation, the Lunapark is the most popular part of the Luzern autumn fair. At this traveling amusement park, you can enjoy over 20 gentle and thrilling attractions. The rides are placed across the entire KKL and station area, with most of them concentrated in the Inseliquai area. The lunapark works with a pay-per-ride system, with fares ranging from CHF 3 to CHF 8 per paying adult. The most impressive ride must be the enormous Ferris wheel – dubbed Swisswheel – on the lakeside. A ride costs CHF 9 and on clear days, the Ferris wheel will guarantee the best views of downtown Luzern and the mountains around the city.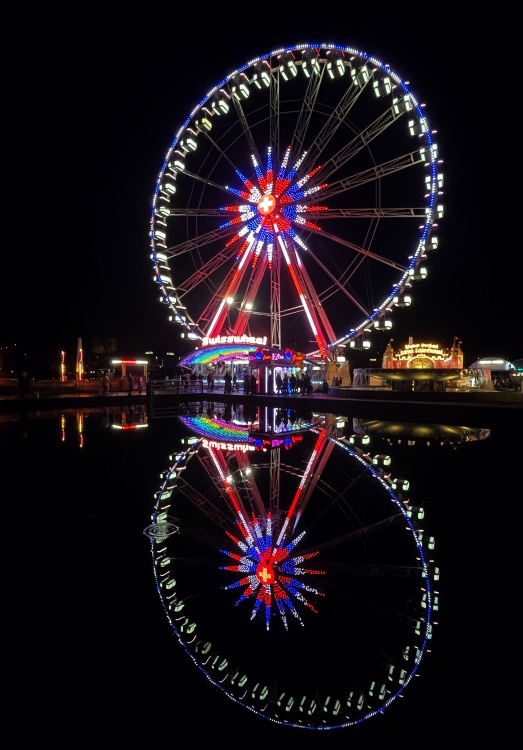 While some of the rides and stands do accept payment by card (or the Swiss Twint payment method), I'd recommend bringing some cash when visiting the fair. There are various ATM's available at the nearby train station.
Want to pay a visit to the Lozärner Määs this year? The autumn fair can be visited daily until it closes on Sunday, October 16 2022. The stands selling merchandise are open daily between 10.00 and 19.00 o'clock. The food stands and amusement rides are open until 22.00, and 23.00 on Friday and Saturday. On the last day of the Luzern autumn fair, the venue closes at 20.00
It is easy to find the Luzern Autumn fair. The event is organized in the station area, with the merchandise stands and luna park being located behind KKL. During the entire 2 weeks of the Lozärner Määs, some 400.000 people are expected to visit the event. You can find more information about the venue on the Luzern website (German)