Many of us would like a life that involved more travelling to exciting new destinations. However, this has been difficult the last 1.5 years due to Covid-19. One way to experience new destinations and learn more about countries like Switzerland, is by exploring YouTube. On YouTube, there are several channels with the sole aim to have you see more and learn more about the Swiss way of doing things. Want to know which accounts to follow?
Have a look at the overview of YouTubers in Switzerland to follow below!

The Traveling Swiss – Alexis & Louis
This YouTube channel follows Alexis & Louis, an American expat and Swiss citizen in Zürich Switzerland. In their videos, they not only highlight beautiful Swiss travel destinations, they also provide insights in the way of living in Switzerland. They started their channel only little over a year ago, but have already have a nice collection of videos on different topics.
Subscribe to The Travelling Swiss on YouTube

How to Switzerland
American YouTuber Sarah Nourse created this Youtube channel over 10 years (!) ago and has been vlogging about her experiences in Switzerland ever since. Based in Zürich, you can expect a mix 'a day in the life' vlogs, but also videos where Sarah visits other cities and villages in Switzerland and takes you around. More recently she has also been explaining about her experience with the Swiss naturalization process.
Subscribe to How to Switzerland on YouTube
Swissinfo.ch
Swissinfo.ch is the YouTube channel of the Swiss website with the same name. On the channel of Swissinfo.ch, you find videos about relevant topics that dominate the Swiss news. However, the channel also features a range of shorter human interest videos, explaining more about life in Switzerland and introduces viewers to Swiss abroad!
All of the videos on this channel are in English. The website of Swissinfo however provides daily news articles in 10 different languages!
Subscribe to Swissinfo.ch on YouTube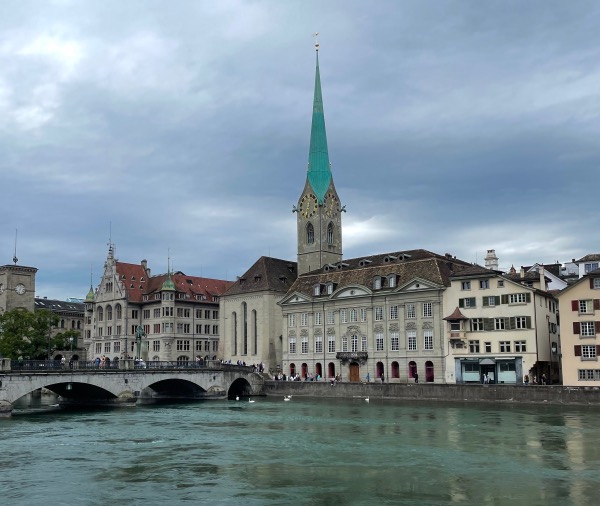 SwissFamilyFun
Primarily interested in the natural beauty of Switzerland? The account of SwissFamilyFun sports over 50 videos highlighting the Swiss nature. This channel takes you on hikes that involve the most beautiful mountain ranges, Swiss forest and amazingly blue lakes. The videos are a great way to find inspiration for hikes or other activities in nature!
Subscribe to SwissFamilyFun on YouTube
Other YouTubers in Switzerland worth mentioning
There are also a lot of YouTube travel channels that visit Switzerland in some of their videos. While their channel doesn't exclusively feature videos on Switzerland, the did a nice job in capturing their journey in these videos! So have a look at the following videos of YouTubers in Switzerland!
Oskar & Dan in Switzerland – Playlist
A travel vlogging couple from Sweden travelled around in Switzerland and explored primarily Zürich & the Interlaken – Lucern – Zermatt regions. They give a nice breakdown of their experience on using the train as their primary transportation in Switzerland.
Brett Conti – What Can $100 Get in SWITZERLAND – Video
While the video of Brett Conti maybe focusses a bit too much on the cost of visiting Zürich and Switzerland, it does feature nice shots of the city. Brett also covers some ways to save money and shows you an affordable accommodation!
What is your favorite YouTuber?
So there we have it, four YouTube channels that will definitely help you get your Swiss-video fix! Is there any must-see channel that you are missing? Let us know in the comments!