You are anxiously counting down the days before your big trip to Switzerland, but then the doom thinking starts. What if the weather will be terrible during my entire stay in the country? While there is no way yet to change the weather, being prepared and up to date on weather forecasts will help you make the most out of your holiday in Switzerland. Be it in the summer or winter, weather in Switzerland can be pretty unpredictable. The following websites and apps are my personal favorites to keep an eye on weather conditions and forecast.
Meteoschweiz.ch/Meteosuisse.ch
This is is quite obvious, but the national Swiss meteorological institute is a great resource for checking out the weather. They have weather forecast for almost every Swiss city and mountain peak stretching 7 days ahead. While accuracy becomes uncertain for days ahead, the app and website give you a nice overview of expected weather conditions and temperatures throughout the coming days.
One thing that is quite nice as well is that the Meteoschweiz/Meteosuisse website and app have an overview where current weather observations can be checked. This way, you can see the exact current temperature at a particular location, or how much precipitation a measuring station has had during a certain time interval.

True meteorological enthusiast will love the 'meteo reports' functionality, where users of the app can submit their own weather observations including pictures onto the app. You can then see these reports in a map view, which is very handy when storms are rolling in and you want to know what yo expect!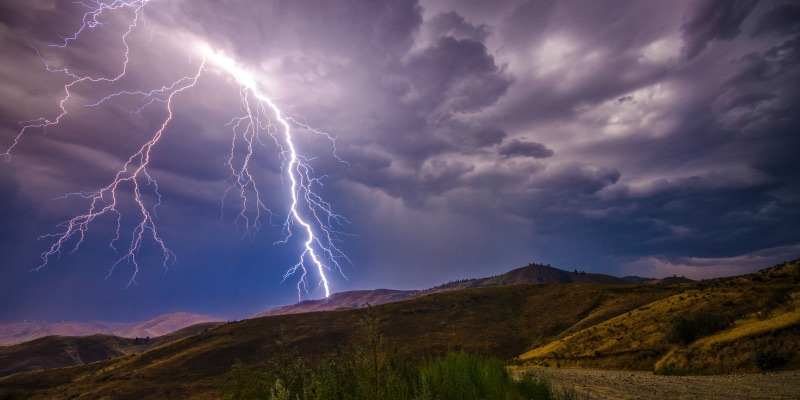 Get the app for proper weather warnings in Switzerland
I recommend getting the app from Meteoschweiz / Meteosuisse as they issue timely warnings in case of dangerous weather. An added benefit of the app is that it is available in French, German, Italian and English. This means it is the perfect companion for a tourist exploring Switzerland.
You can add locations to your favorites in the app, meaning you will be alerted once a weather warning is issued. If you are an iOS user, your native 'weather app' might issue the same warnings, specifically for your current location.
SRF Meteo / RTS Meteo
The public broadcasting organisation of Switzerland SRF (or RTS, RSI, RTR depending on which part of the country you live in) has an own weather service as well, simply called SRF Meteo. While in general the weather forecasts are similar to the one of Meteoschweiz, I like the precipitation radar functionality of SRF Meteo better. It seems at least for Luzern a bit more accurate, at least in my own experience! It also has a precipitation 48-hour forecast functionality, which can be handy (but is not always super reliable)
Bonus: the farmers weather forecast
Landi is a chain of stores that among other things, sells items for the agricultural sector. They have their own weather website and app that apparently is popular among farmers in Switzerland. Personally I have never used it before, so I can not vouch for it, but you can try it out here! Considering farmers are so dependent on the weather, they must know the best tools for tracking it, right?
Check the webcams!
This one is particularly important if you are planning on visiting the mountains. Before you leave, check the weather forecasts and if possible, the webcams. There is nothing worse than being surprised by bad weather in the mountains. Make sure to be informed about the forecasted weather, and make plans for if the weather turns.
Most popular mountains have webcams available on their website where you can see the current weather. This will help you make a decision if it is the right day for your planned trip. There is nothing as frustrating as shelling out loads of money for an excursion to a cloudy/foggy mountain peak!

Webcam for Pilatus
Webcam for Rigi
Webcam for Jungfraujoch
Webcam for Titlis
Webcam for Zermatt
Make sure to make a backup plan for those rainy days! There are many activities in Switzerland that are perfect when the weather isn't great!