Zürich is a great place to visit year-round. It has cozy restaurants, Christmas markets and plenty of museums for the winter, and great outdoor spaces for warmer periods of the year. One particular cool place to hang out when the weather is nice is the area around the two river baths 'Unterer Letten' and 'Obererer Letten'. During the summer, this area is bustling with people skating, suntanning, swimming and simply enjoying life! And right there in the middle of it all, is a charming outside bar and restaurant called Stazione Paradiso.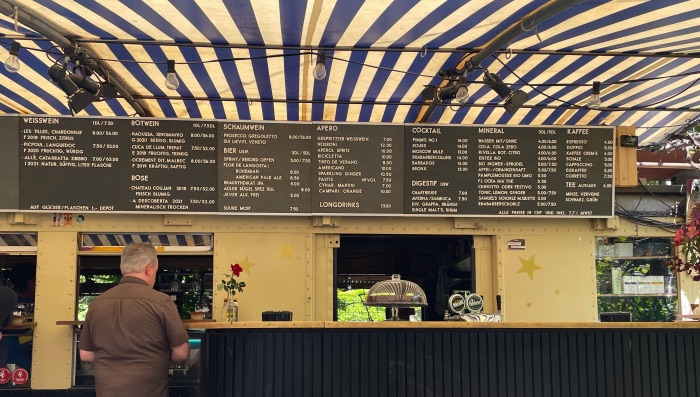 The name Stazione Paradiso literally means 'Station Paradise' in Italian. A quirky name, considering that the bare is built in an old train carriage from the S-bahn rail network in Berlin! The bar has plenty of seating spaces both around the actual train carriage, as well as on top of it. It makes that even on the brightest of days in Zürich, it is possible to find a place to rest your feet and have a refreshing drink.
Delicious Italian food
There are plenty of beverages to choose from at this outside bar. From wine and cocktails to beer, and from coffee to homemade lemonade! I would also definitely recommend coming here when you are hungry, as their menu is do die for. They have Italian inspired salads, grilled sausages and heavenly focaccias to choose from.
Several dishes on the menu are vegetarian and Stazione Paradiso also has some vegan options. So, everyone will find something they like at this place!
As already mentioned, this outside venue is right by the famous Zürich river swimming places. Take a dive (or just dip your toes) and then take a break at this bar. From the Stazione Paradiso, it is only a 15 minutes walk to Frau Gerolds Garten, another one of our Zürich favorites!
Price-wise, Stazione Paradiso falls in line with other places in the city. Keep in mind that Zürich is quite an expensive city, and it is hard to find truly cheap food options. That being said, the dishes at Stazione Paradiso cost between CHF 11 and CHF 20, with a focaccia landing at around CHF 17. Not bad for a filling lunch dish!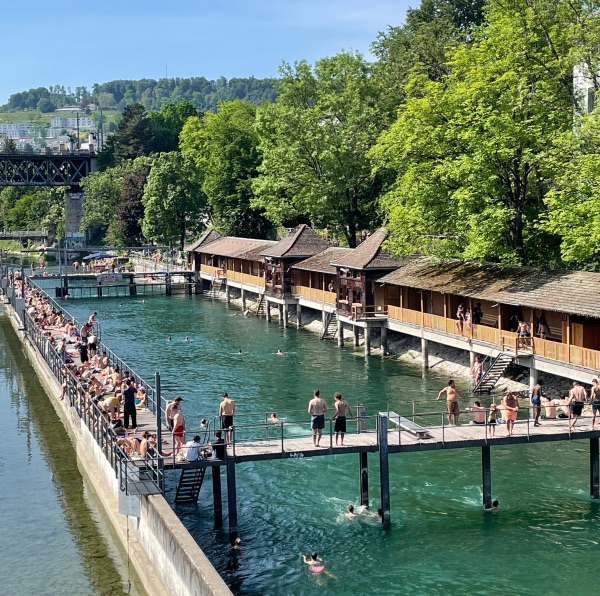 How to get there
Stazione Paradiso can be reached from the central station by taking the train to the Limmatplatz stop and then cross the Kornhausbrücke by foot. Take the stairs down to the waterside and you will find Stazione Paradiso right next to the skate park! You can also walk from Zürich Hauptbahnhof, it takes approximately 15 minutes.
Stazione Paradiso is open daily when the weather is nice from 11.30 until midnight. If weather conditions change, these opening hours are subject to change.
Are you looking for a place to rest your feet on a sunny Zürich day? Don't skip Stazione Paradiso, housed in an old Berlin train carriage!
Stazione Paradiso
Wasserwerkstrasse 89A (down by the waterside)
8037 Zürich
Website