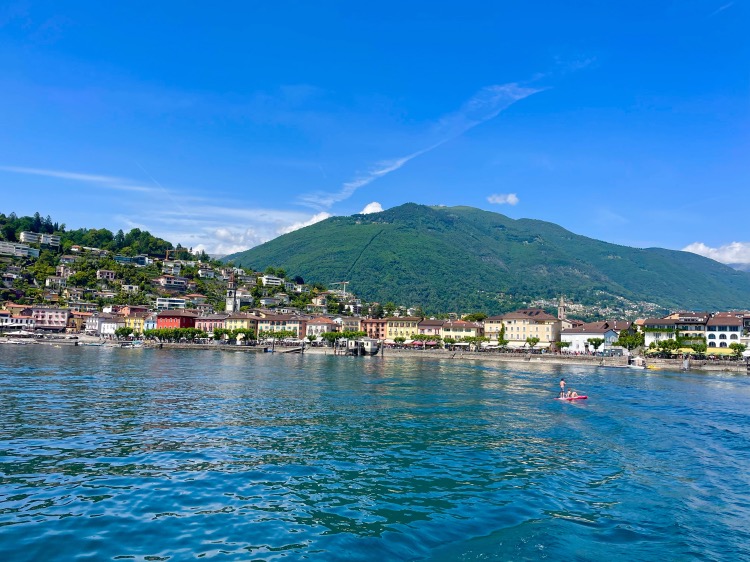 The canton of Ticino has a mild climate, often making for long summers with nice weather and warm temperatures. Additionally, parts of the canton have a unique micro climate, making that palm trees are now considered native plants in the region! On the Isole di brissago, the Brissago islands, over 2000 plant species are represented in a breathtaking botanical garden.
How to get to Isole di Brissago
Isole di Brissago can easily be reached by boat from the village of Ascona. In about 15 minutes, the boats bring you to the largest of the two Brissago islands. The other island is not accessible to the public. In order to access the island, you need an entrance ticket to the botanical garden. These tickets are for sale either at the entrance or when buying the boat tickets at the sales point in Ascona. An entrance ticket costs CHF 10, but holders of the Ticino ticket can buy it for CHF 7.
Drinks with a view
Once on the island, you are met by a majestic neoclassical building called Villa Emden, named after the previous owner of the island. This building currently houses temporary exhibitions and a luxury hotel. During the day, it is also the place to enjoy a meal or a drink on the beautiful sunny terrace. If you are lucky, you can sit on the elevated hideout with views over the entire Lake Maggiore.
It is time to explore the island once you have had something to drink and eat. Thanks to the Ticinese microclimate, the botanical houses plants from all over the world. Naturally, the focus lies on species from Mediterranean or subtropical climates.
Here, you find plants from places like the African continent, East-Asia and Australia. From Palms and rainforest species to birds of paradise and tall bamboo forests. The variety in the vegetation is what makes this island truly unique. Mixed with the astonishing lakes of the views and surrounding mountains, it is a place you won't easily forget.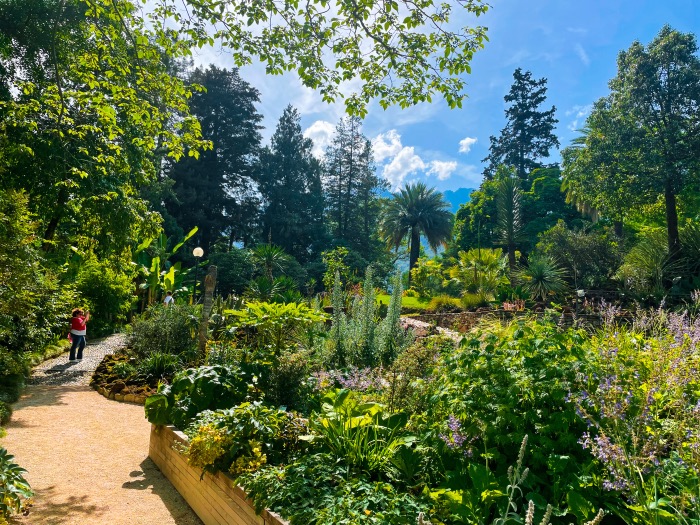 Easily combined with Ascona and Locarno
The island is also great for sunbathing and a picnic on the eucalyptus lawn. We saw locals swimming, although we are not sure if the island management encourages this. Isole di Brissage is a great excursion when visiting Locarno or Ascona! You should take about 1.5 hours to spend on the island, including a drink. Considering the boat trip only takes about 15 minutes from Ascona, you can easily combine it with exploring the rest of the area of Ascona and Locarno.

You can visit the Brissago Islands staff every day from April to November. Keep in mind everything is in the open air, choose a day with nice weather!

You can find more information on visiting by going to the Isole di Brissago website. We found Google Maps surprisingly reliable when planning our boat trip to and from the island.
Here are some more photos on this great botanical garden in the Swiss canton of Ticino.