When you think of European airports, you most likely think of large transport hubs. Some examples are London Heathrow, Amsterdam Schiphol Airport or Düsseldorf Airport. And while these airports definitely see a lot of passengers on a yearly basis, there is a more unknown airport that takes the price of best European Airport. You guessed it right, Zürich Kloten is voted best voted European airport – again.
Zürich airport scores exceptionally high thanks to high customer satisfaction rates. In addition, the service levels at Zürich Kloten Airport are also very high.
The last 18 months have not been easy for airports, as the pandemic has heavily impacted international travel globally. The swiss airport is praised for its wide range of pandemic measures taken at the premises to keep everyone safe. This includes plexiglass panels at service counters as well as 'hygiene stations' with masks and disinfectant available. The airport also has a service for last minute covid PCR and antigen testing.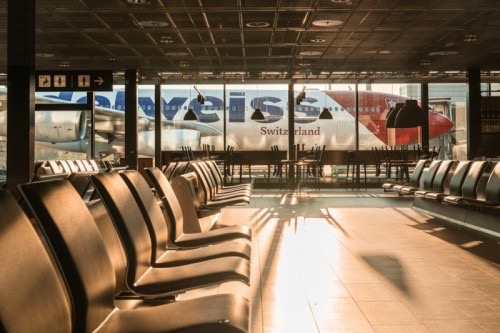 Zürich airport wins for 18th year in a row
Other characteristics that helped Zürich airport win the prestigious price is its large shopping area and close proximity to the city. With the train, it only takes 10 minutes to reach Zürich central station. Once at the airport, there are over 80 shops to spend time in prior to your flight. The airport also offers reliable Wi-Fi free of charge to everyone.
It is not the first time that the Zürich international airport takes home the prestigious World Travel Award for the best airport in Europe. The airport has won the award for the 18th year in a row! Earlier years, the award committee was impressed by the airports effort in the field of green energy and sustainability.
Among the other nominees in the categories were Amsterdam Airport, Munich airport and the newly opened Berlin Brandenburg airport. However, all of those bit the dust against the largest airport of Switzerland. Have you every travelled to or from Zürich Airport? What is your opinion of the airport?