Are you a fan of the Alien movie franchise? If the answer to that question is yes, chances are that you know who Hans Ruedi Giger (better known as H.R. Giger is). This Swiss visual artist is the founding father of the monsters from the Alien movies. His work for this series of movies even landed him an Oscar in 1980! What this all has to do with Switzerland? Well, hear us out!
H.R. Giger was born in the Swiss city of Chur and studied Architecture and Industrial Design in Zürich. After this, he rolled into making artworks and working in special effects teams for big movie productions. Giger had a typical, dark style that nowadays is world-renowned and popular.
Love it or hate it
Does the fame of the late H.R. Giger mean that the museum is a must-see for everyone visiting Gruyères? No, at least not if you ask me. As mentioned before, H.R. Giger has a particular style that either speaks to you or it doesn't. The art on display and atmosphere in the small Gruyères museum is moody, dark and sometimes even perverse. Have a look online if the work of the artists speaks to you. If it doesn't, there are plenty of other things to visit in the town of Gruyères.
However, if you are a fan of Gigers work, you will love the museum. The art exhibitioned spans his entire career and especially the Alien movies are well represented with both artwork and movie props.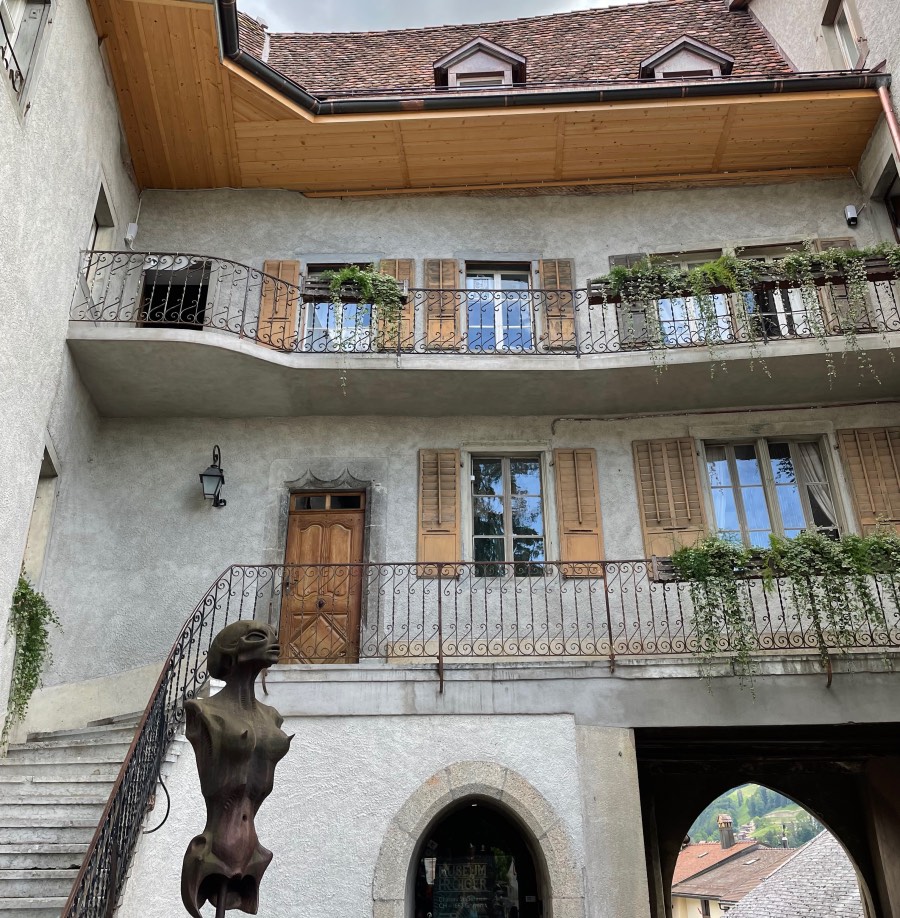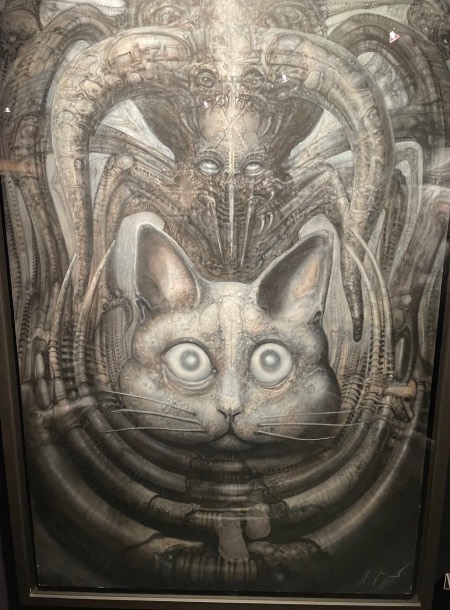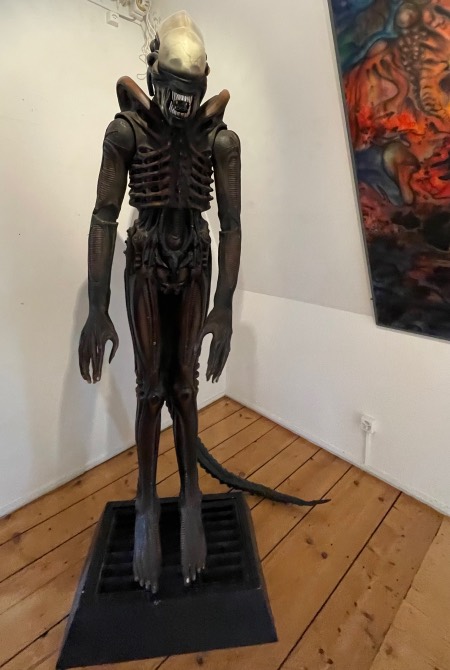 If you are not too sure if visiting the museum is your thing, you can still submerge yourself in the world of H.R. Giger by visiting the Giger bar!
This museum bar is located right across the museum entrance and is decorated in true Giger style. Seating is limited, so you might need to wait for a bit before having a drink here, especially during the busy summer season.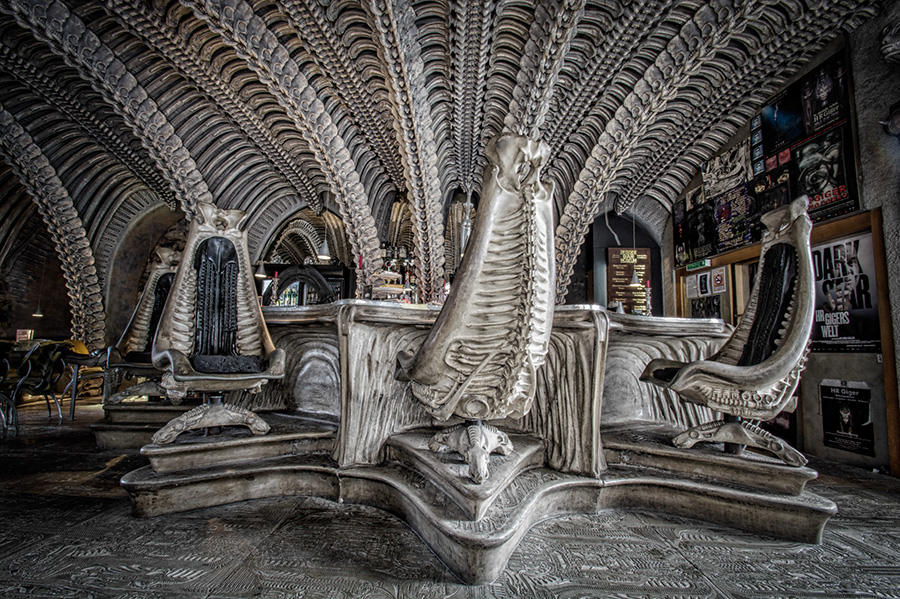 Combine with other Gruyères attractions
The town of Gruyères has several other museums and attractions to visit, such as the beautiful Gruyères castle we wrote about earlier on this website. If you plan to visit several of these attractions, don't forget to check out the combination tickets that can save you quite some money on entrance fees!
Entrance to the HR Giger museum currently (2022) costs CHF 12.50 for adults. Discounted tickets are available for students and senior visitors. Children also pay a reduced price, but the HR Giger museum honestly isn't much of a children museum.
Opening times for the Giger museum vary throughout the years, so it is wise to check the museum website to confirm opening times for your anticipated visit.