On a hillside near the Italian border, across the lake from the small village of Gandria close to Lugano, sits the Swiss customs museum. The yellow building of the Museum is a stark contrast on the Luganese lakeside, where the bright blue water is blinding on summer days. The only quick way to get to the museum is with a boat from Gandria, or from the stops in Lugano itself. Despite this, a visit to this museum is definitely worth the trip, especially as admission is free!
The Swiss Customs Museum is housed in a building that originally was a customs guard post. The building sits just a stone's throw away from the Swiss-Italian border. The museum allows everyone to learn more about the tasks and duties of customs officers.
Exhibitions of the museum
On the ground floor of the museum, you can get a greater understanding of life in the customs guard posts back in the days. Additionally, The Swiss Customs museum also has a great exhibition on neutral Switzerland during the second world war, and how this effected the borders with both smuggled goods and refugees.

On the upper floor, you can learn more about Swiss customs in more modern days, including a (temporary) exhibition on the impact of the corona virus on border traffic. Icing on the cake is a room completely stuffed with the most bizarre items confiscated by the Swiss border patrol. Everything from luxury items made of crocodile leather, prohibited alcohol and substances, exotic animals and much more.

While some information is exclusively in Italian, French and German, many of the explanations are also available in English. Additionally, the museum has placed QR codes throughout the museum to offer visitors the information in English on their phone.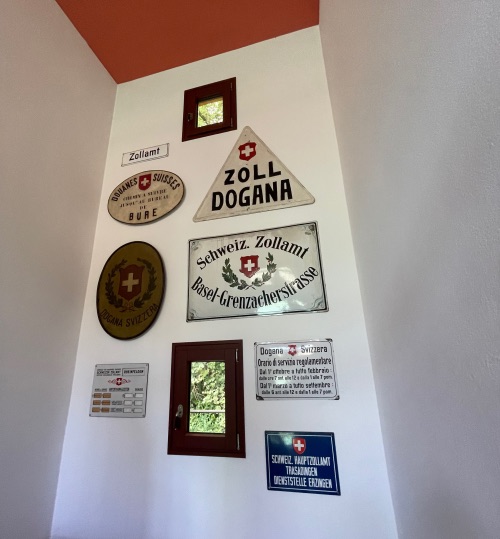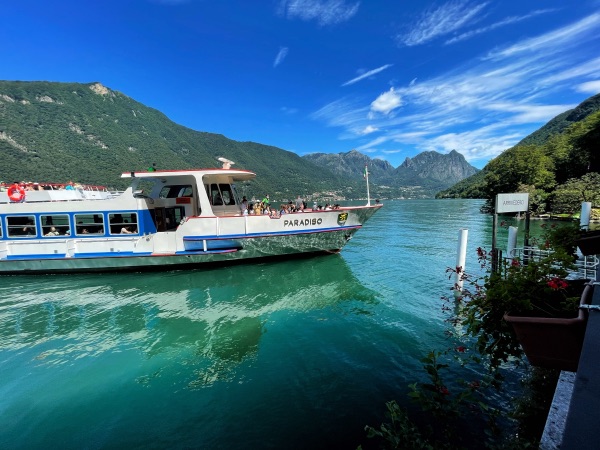 Practical information
As the Swiss Customs Museum is quite a trip from downtown Lugano, it is smart to combine your visit with another activity. You can grab lunch at on of the nearby restaurants at Cantine de Gandria for example. Another option is to visit the village of Gandria across the lake and then take the ferry to the museum.
[su_box title="Practical information" style="noise" box_color="#9dc07f" title_color="#ffffff" radius="5″]- The museum is opened from April 4 2021 to October 17 2021.
– The best way to get to the Swiss Customs museum is by ferry. Check the website of the transport company for details. You can either take the ferry directly to the museum (Museo Doganale), or get off at stop Cantine de Gandria. From there, the museum is a short five minute walk. At Cantine de Gandria there are several outside restaurants to have a drink or lunch.[/su_box]
[su_box title="Address" style="default" box_color="#56743c" title_color="#ffffff" radius="5″]Swiss Customs Museum
Cantine di Gandria
6978 Lugano, Switserland
Website of museum[/su_box]