Europe has an extensive train network that makes international travel relatively easy. However night trains have become increasingly rare over the past decades. The last years however, Europe is seeing a renaissance of nightly travel by trains. More and more night rail routes being announced between European countries. The latest addition is particularly interesting to those wanting to visit Switzerland from Germany or the Netherlands. The Nightjet Zürich – Amsterdam (and vice versa) is a reliable and convenient way to travel between Switzerland and the Netherlands.
The routes
The new Nightjet line leaves Amsterdam every night around 20.30, and also makes a stop in the city of Utrecht. Additionally, the train makes several stops in Germany before arriving in Basel and Zürich the next morning. Among other German cities, the Nightjet makes a stop in Cologne, Koblenz, Frankfurt (Main) and Baden-Baden. The Nightjet from the Netherlands makes a stop at Basel SBB at 06.45 in the morning, before arriving in Zürich just after 8 in the morning.
On the same route, a night train heading for the Netherlands leaves Zürich every evening around 22.00/10 PM. This train makes the same stops and arrives in Amsterdam the next morning around 10.00.
This means that with the introduction of this new route on the European rail network, you can travel between the major cities of Amsterdam and Zürich within 12 hours. As these trips take place during the night, you can arrive at your destination being well-rested and ready for adventures.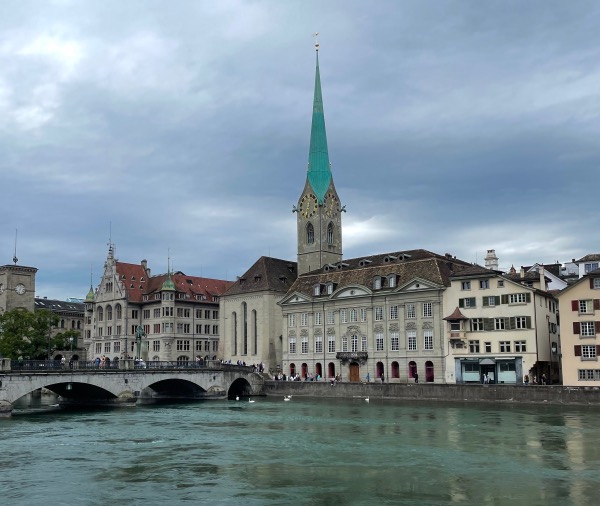 Booking the Nightjet Zürich – Amsterdam
The trains have both carriages with regular seats, as well as carriages where you can book a bed. Prices for the trips vary based on availability, but you can get a seat for as little as 38 EUR if you book well in advance.
You can book tickets for the Nightjet on the Nightjet website, or on NS International (Dutch railways) or SBB (Swiss railways websites. You might need to be in touch with the train company to make a reservation for a sleeper carriage.

If you are travelling through Europe with an Interrail card, don't forget to make a reservation for the Nightjet train!
Do you need tips for Zürich? Have a look at our dedicated page covering what to do when visiting this Swiss city!