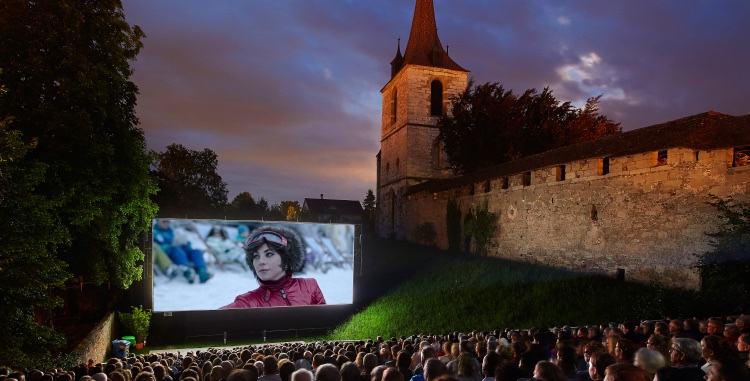 Nothing says summer more than outdoor events. After two years of pandemic measures, outdoor festivals and other events are once again taking place all over Switzerland. One popular event is the Coop Open Air Cinema. In various cities in Switzerland, Coop organizes open air cinema nights during the months of June, July, August and September. On play are both older and newer movies, some of which in English for international visitors.
Coop is one of the biggest supermarket chains in Switzerland and it is truly a household brand among the Swiss. The brand sponsors and organizes various events throughout the country. One of the most popular events is the Coop Open Air Cinema, where cinema venues pop up in over 15 Swiss cities during the summer.
A wide variety of movies
The movie program offers something for everyone's taste. From German movies with only French subtitles to recent blockbusters such as Downtown Abbey, House of Gucci, and West Side Story. Some of the international movies are dubbed in the local language, so keep in mind to check that on the program of the Coop Open Air Cinema in your city of choice. In German-speaking cities, the indication 'Edf' means the movie is in English, with German and French subtitles. Don't end up booking tickets for a movie you won't understand!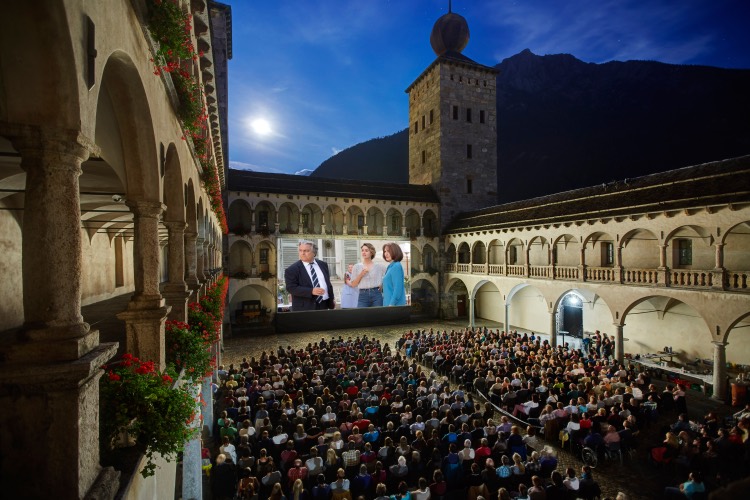 Coop Open Air Cinema in more than 15 Swiss cities
As mentioned already, the Coop Open Air Cinema is organized all over Swiss cities. During the summer of 2022, you can visit the event in the following cities:

Aarau
Arbon
Bellinzona
Brig
Delémont
Estavayer-le-Lac
Fribourg
Frick
Kreuzlingen
Lugano
Luzern
Martigny
Murten
Schloss Hallwyl
Schloss Heidegg
Uster
Wohlen
Zofingen
Zug
Tickets available online
Tickets for the different events and movies are available for purchase online through the Coop Open Air Cinema website. Prices start at CHF 18 but can be slightly higher in some of cities. The website is only available in German, French, and Italian but is easy to navigate. If any tickets are left at the night of the movie, you can also buy them at the venue.
The movies generally start around dusk for optimal visibility of the screen. In many of the cities, the cinema is organized at a scenic location such as by the lake, in old castles or in historic city centers. Quite the contrast with dark and cramped cinema rooms where one would normally enjoy their movies!
Good to know that the movie nights will be organized regardless of the weather. Only when there is a storm, the movie night will be canceled.
Are you already sold on the idea of watching a movie in the open air during a (hopefully) beautiful Swiss summer night? Head over to their website to see which movies play in which city. A perfect activity both for those living in Switzerland, and those just visiting the country during the summer!

Coop Open Air Cinema
All over Switzerland during June, July, August and September 2022
Website