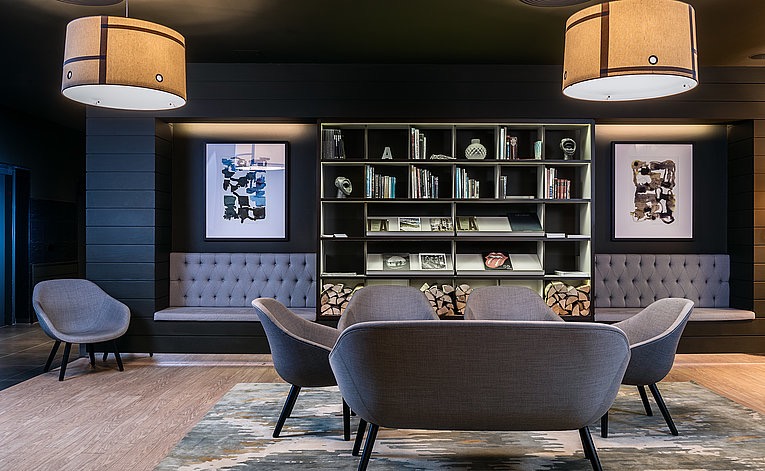 Luzern has several majestically luxurious lakeside hotels, such as Schweizerhof, Hotel Montana and Hotel Hermitage. While these hotels definitely are a joy to stay in, they are generally reserved for travellers with over-average budgets. Most room rates in these luxury hotels start north of 300 CHF per night. Luckily, Luzern also has options for travelers that despite a more modest budget still want to stay at sleek and modern hotels. Ameron Luzern Hotel Flora is such a hotel, with a location that is hard to beat.
Classic, with a contemporary twist
Ameron is a hotel brand part of the Althoff hotel group. The Ameron brand is defined by Althoff themselves as 'classic hotels with a contemporary twist.' This definitely is a fitting description for the Ameron Luzern hotel Flora. The hotel is has a tasteful color palette of earthy colors with a sober (but stylish) design and a few colorful accessories. The rooms have art depicting Swiss landscapes and gene
Wood is the main component of the interior of the hotel, making it almost like a ski lodge at times, minus the kitsch atmosphere these often have. But don't be mistaken, you are not in a remote hotel, but right in the middle of Luzern inner city.
The hotel has a calm and nicely decorated lobby with comfortable sofas where you can sit down to read a book or just have a coffee.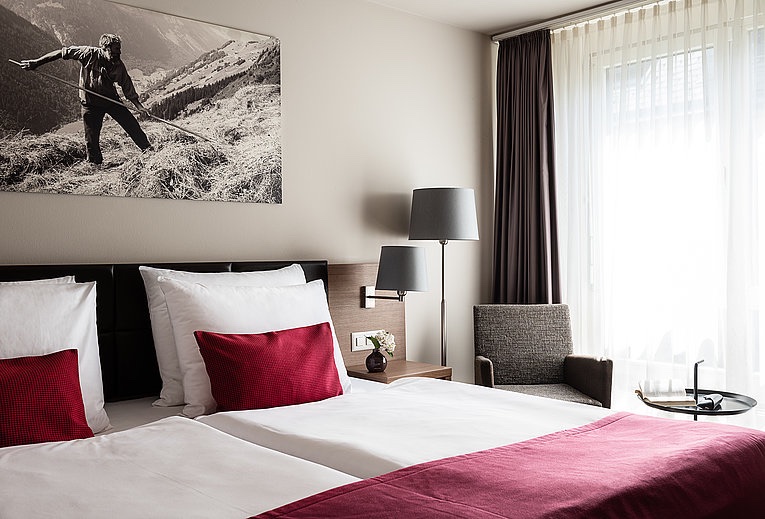 Kapellbrücke around the corner
The Ameron Luzern hotel is just a few minute's walk from the Luzern train station. Famous sights such as Kapellbrücke and the rest of old town is just around the corner too. This makes the hotel a perfect base for a city trip to Luzern, with practically all the sights within walking distance. The trendy neighborhood of Neustadt is also very close. Guests that arrive with their car can park it for CHF 26 a night. The parking garage is located directly under the hotel.
Despite the central location of the hotel, the rooms are quiet and there is no noise from the nearby Bahnhofstrasse.
Restaurant BACiO della mamma
Luzern has plenty of delicious restaurant options scattered around the inner city. For the travelers that are tired after a long day, the Ameron hotel also has a great onsite restaurant. Restaurant BACiO della mamma serves delicious Italian dishes such as Pizza Romana and a wide variety of pasta. And how about a Limoncello Spritz after your dinner?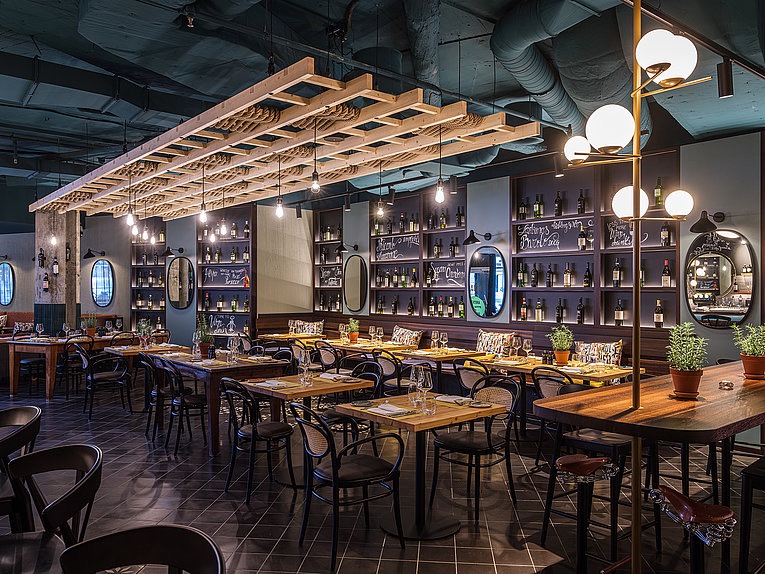 About staying at Ameron Luzern Hotel Flora
Room rates for the hotel seem to start around CHF 150, with rates going up in the popular summer season. Best rates seem to be available when booking directly on the Ameron website. The hotel currently has a promotion where you get 2 for 1 when buying a Tell pass together with your stay. The Tell Pass allows you to travel for free in central Switzerland. Additionally, lake cruises on Vierwaldstättersee and going up the Pilatus mountain is also free with the Tell pass.
Ameron Luzern Hotel Flora
Seidenhofstrasse 5
6002, Luzern
Website