Are you a true thrill seeker riding all the rollercoasters and rides in an amusement park? If the answer to that question is yes, you might want to know more about Swiss amusement parks (and possibilities to visit them during your trip). In this article, we'll outline amusement parks located in Switzerland, and in some of the neighbouring countries.
Amusement parks in Switzerland
While having a modest population of around 8.5 million inhabitants, one would expect at least some amusement parks in Switzerland. However, the country does not have any theme parks that can be compared to parks like Disneyland Paris, Walibi (Belgium and The Netherlands) and De Efteling. This could be because of high construction costs of such parks n Switzerland, or the mere fact that the country has both Germany and France as neighbours. Both of these countries have several large amusement parks that are relatively easy to reach from Switzerland.
That being said, there are some smaller parks that still will have children entertained for the entire day.
Happyland in Sierre (Valais/Wallis)
In the canton of Valais, Happyland is a small amusement parks with many rides aimed at younger kids. This park offers rides such as a log fume, carousels, a 4D simulator and even a small rollercoaster.
The park is normally open from March until the end of October and is conveniently located near the city of Sierre.

While there aren't many attractions for adults in Happyland, it surely will entertain younger members of the family for several hours! As most of the rides in this amusement park are outdoors, the park is best visited on a day with nice weather.

You can find more information about the park, entrance fees and opening times on the Happyland website.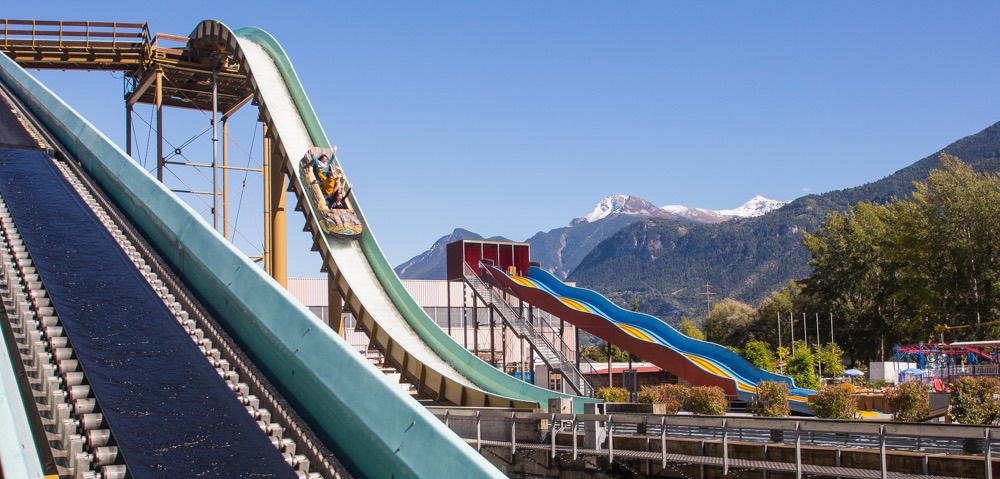 Aquapark in Port-Valais (Valais)
While not technically a theme park, the Aquapark water park in Port-Valais sure is entertaining! This tropical swimming pool includes both indoor and outdoor areas, numerous slides and rapids and play areas. There are also saunas, jacuzzis and lounge areas.
In the summer, Aquapark even has a private beach on Lake Geneva!
Aquapark Port-Valais is open year-round and more details can be found on the official Aquapark website.
Smaller play parks in Switzerland
While not being very heavy on the theme parks, Switzerland does have many playground parks with smaller entertainment for primarily younger kids. We will cover these parks (they are located all over Switzerland) in a different article.

Europa-park in Germany
The above information on Swiss theme parks might disappoint true amusement park junkies. But not too worry, across the Swiss borders, there are some true themeparks gems waiting for you!

Europa-park in the German city of Rust is a prime example of this. It is the largest theme park of Germany and the second most visited amusement park in Europe, after Disneyland Paris. Europa-park is has different areas, all themed after an European country. You can ride a bobsled rollercoaster in the Swiss area or visit a pirate dark ride in the Netherlands theme area.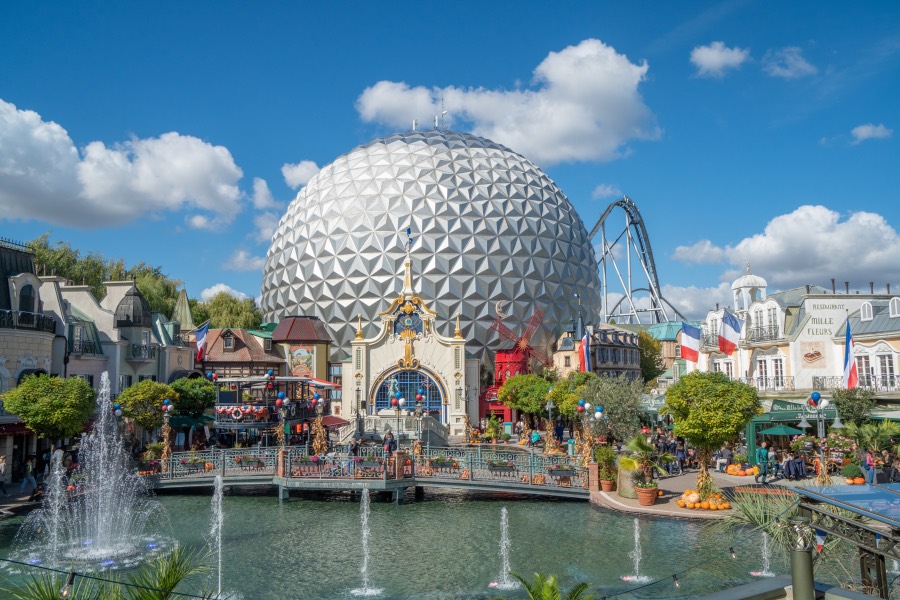 Europa-park also has a new tropical water park called Rulantica, located right by the original theme park.
Europa-park is only an hour drive by car from the northern Swiss city of Basel. You can also take a special bus line called the 'Rustexpress.ch' to the German theme park.

For more information about Europa-park, entrance fees and opening times, visit the Europa-park website.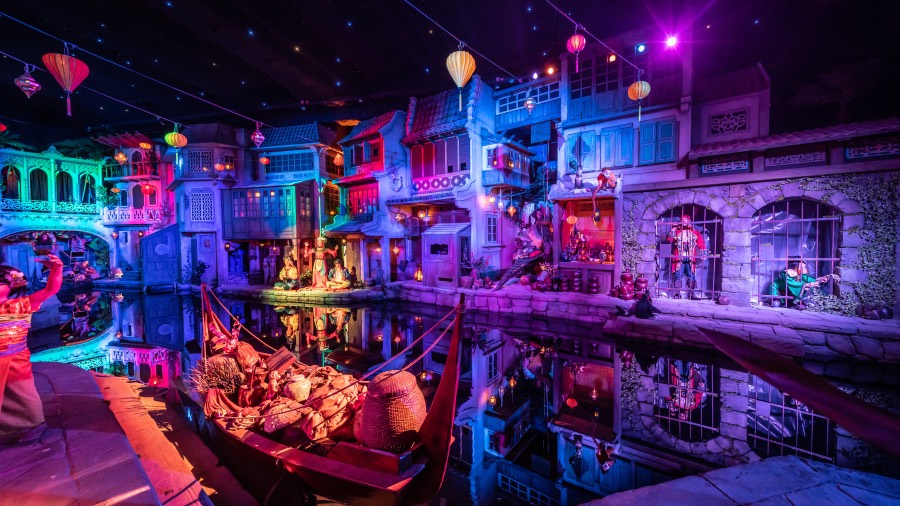 Gardaland in Italy
In Italy, on a two hour drive from Lugano in Ticino, you find Gardaland. Gardaland is, of course, located at the Garda lake and is the biggest theme park in Italy. If you have a rental car and absolutely want to visit a theme park, Gardaland is suitable for a day trip from the southern regions of Switzerland.

Gardaland offers rides for all ages and types of visitors. Here, the smallest kids get entertained in Peppa Pig land, while older teens and adults can ride the many rollercoasters and other thrill rides. If you want to stay more than one day, the Gardaland resort has several hotels to stay the night and prolong your visit.

For more information about Gardaland, visit their official website.
Disneyland Paris in France
An article about European theme parks is not completely without mentioning the mouse park! Disneyland Paris is quite a journey from any Swiss city, but we are including it anyway due to its popularity. By train, you reach Disneyland in about 5 hours from Basel or in 4 hours from Geneva. Naturally, flights are available, but you won't be saving much time with it on this route.

Disneyland Paris is the most-visited amusement park in Europe, with almost 15 million annual visitors (2019). The resort actually consists of two parks, Disneyland and Walt Disney studios. While having many similar attractions as its American counterparts, there are some unique rides such as Ratatouille (though now also open in Disney Epcot in Florida) and the Finding Nemo Crush coaster.

The amusement park is currently expanding with a Mavel Universe inspired theme area, set to open in 2022.

Needless to say, Disneyland Resort Paris is an amusement park that entertains people of all ages. While not being particular close to Switzerland, it is possible to combine visiting the park with a longer trip through Switzerland. If you do, don't forget to plan or a day or two to discover Paris!
More information on the Disneyland Paris park, visit their website.
Thrills in Switzerland
While Switzerland might not be the rollercoaster capital of the world, thrills are never far in this country. Naturally, there are the thousands of kilometres of exciting ski slopes. Additionally, how about bungee jumping like James Bond or paragliding? Switzerland is definitely not short of exciting activities!

An additional fun thing to do in Switzerland is riding a so-called rodelbahn, or mountain coasters. These rides allow you to go down the mountain on a slide or tracks with a small bobsleigh you control yourself. You can find these coasters by googling for 'Rodelbahn Switzerland' during your stay.
Do you have any other tips for parks in or around Switzerland that are absolutely worth a visit? Share it with us and other readers in the comments below!